Funeral of Joseph Edward "Ed" Russell (1862-1912)
May 1, 1912 - Willisville, Illinois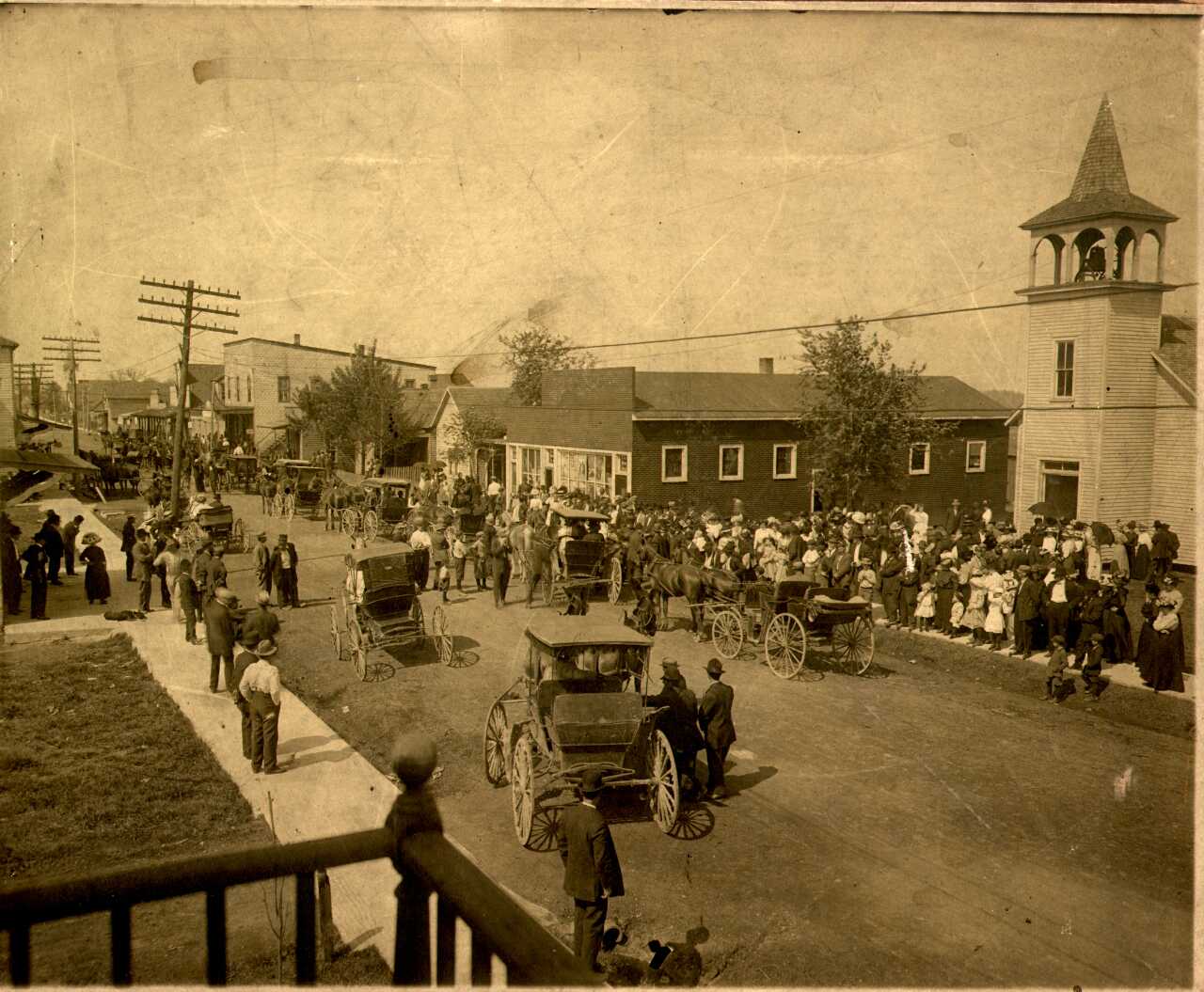 If anyone has this photo or any that look like it I would love to hear from you. The photographer is listed on the back as J. H. Martin of Willisville, IL. He's further identified as Photographer, Jeweler, Photo Supplier and Motion Picturer. I was told he setup his camera on the balcony of the hotel to take this shot. I've always wondered if he took more than one photo at the time. The hearse carrying my great-grandfather's body is visible far up the street in front of the two story slope roofed building beyond the trees. The body was transported from Willisville to Percy where he is buried in the IOOF cemetary. Handwritten on the back it states that this is the Central Baptist Church in Willisville, the next building was a movie house and the next house was the Schmidt home place. I noticed when I did a resolution scan that movie house has two doorways fronting the street, above one is says "This way in" and above the other is says "This way out". I've counted at least 250 people in the photograph. JSR

I've divided the photo into three sections and posted a larger jpg of each. These are fairly large and may take a little while to load.
Right - Includes people in front of Church
Center - Primarily people in street and in front of the two buildings beyond the church.
Left - Remainder of people on the left of the street, this includes the hearse.